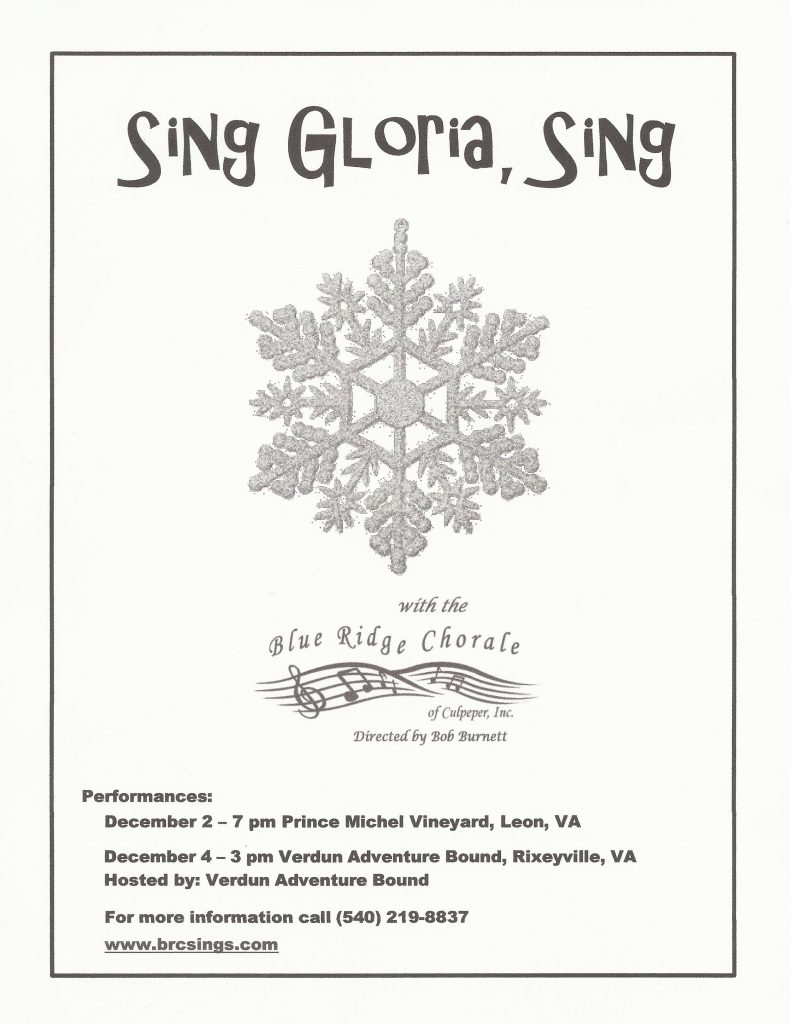 You and your family may want to attend.
Friday's concert is at the Prince Michel Winery
(guests can purchase wine and we provide hors d'oeuvres.)
Sunday's concert is more of a family setting but it is the same concert.
Visit www.brcsings.com to purchase tickets.
Hope you can make time to attend.