The Blue Ridge Chorale is off to a great start this Fall 2018 season, if Monday night's Open House serves as an indication. It was great to meet a lot of new members, and to see so many familiar faces. We are expecting to start our first rehearsal next week with at least fifty singers! Our new director, C. Alexander Smith, has selected some beautiful songs to celebrate the upcoming holiday season.
If you would like to come sing with us, we would be happy to have you; all voices are warmly welcomed (especially tenor and bass). If you are unable to make it to the first rehearsal, please don't hesitate to come to the following rehearsal; new members will be accepted through the third rehearsal. You can save time at rehearsal by filling out your registration form online.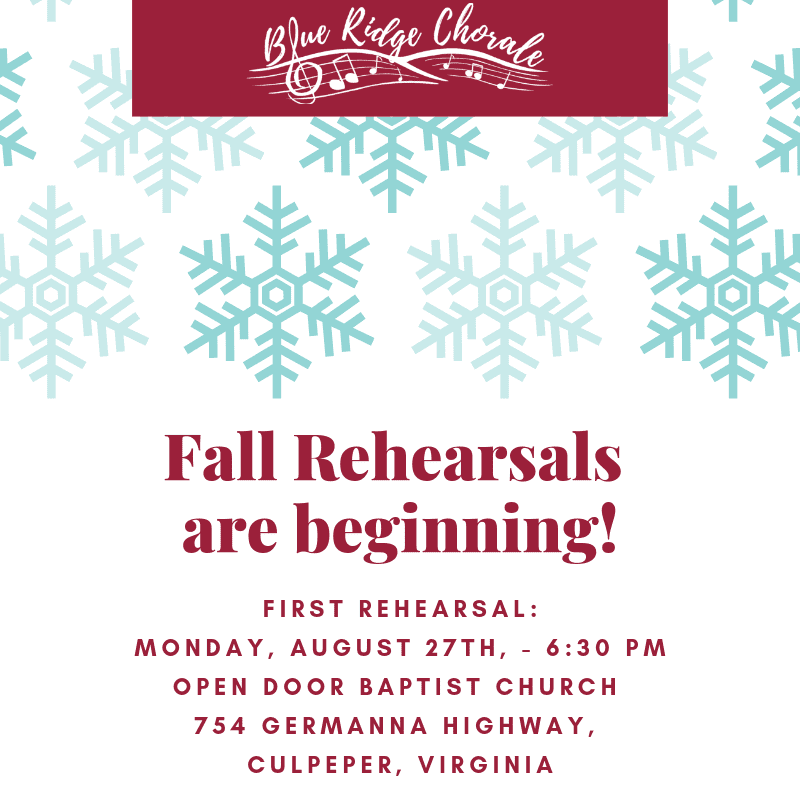 For those joining us next week for the first time, please be in your seats and ready to start rehearsal promptly at 6:30. We can't wait to sing with you!