Directors and Accompanists
---
Carole Tomhave – Chorale Director
Carole Renick Tomhave, Soprano, is a 1982 graduate of the University of Southern
California, with a Bachelor of Music degree, summa cum laude, in Music Education.
While at the University of Southern California, she trained in conducting under Rodney
Eichenberger, Mac Huff, and James Vail. Her conducting and teaching experience
is wide and varied, including 28 years of music ministry in Methodist, Lutheran and
Unity churches, and teaching choral, general and instrumental music in public schools
in California, Maryland and Virginia. Currently she is the full time Minister of Music
at Unity of Fairfax church in Oakton, VA, directing a 40-voice choir, a praise band,
a chamber ensemble and a women's trio, and working with a team of soloists and
instrumentalists.
Ms. Tomhave's performance experience includes eleven years as a professional
member of the Paul Hill Chorale and the Washington Singers. She has also sung choral
masterworks with the Washington Ballet, the National Symphony, Harlem Dance Theatre
and Pacific Northwest Ballet, at the Kennedy Center, Wolftrap and Carnegie Hall. She
has conducted many great choral works with orchestra, and was music director for
productions of "Oliver!", "The Sound of Music" and "Carousel" in California.
As a member of the national Music Ministry Team for Unity Worldwide Ministries, Ms.
Tomhave has presented workshops regionally and nationally in rehearsal techniques,
vocal health, building a music ministry, arranging, and the use of multimedia in
performance. She is also a member of the American Choral Directors Association and the
Choral Conductors Guild. She feels that music-making and other creative endeavors are
essential to our humanity, and is blessed to have the opportunity to team with the Blue
Ridge Chorale to bring the beauty of the human voice lifted in song to the Culpeper area.
If you want to email questions to the Director:
Director@brcsings.com
---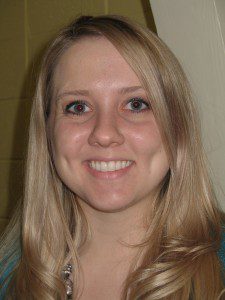 Brittany Bache – Accompanist
Brittany is entering her second year as the Chorale's accompanist. She began her education as a pianist studying with Cheryl Jarvis and later minored in Music at James Madison University. Throughout middle and high school, Brittany accompanied her church choir (Open Door Baptist) and performed at weddings and special events, including assisting in accompanying the Culpeper High School Choir and the Windmore Theater. Brittany also accompanied individual high school students during competitions/performances, which required some travel, and provided individual piano instruction. She is currently the pianist for Open Door Baptist Church, teaches individual piano instruction, and is a pianist for weddings and other special events.
---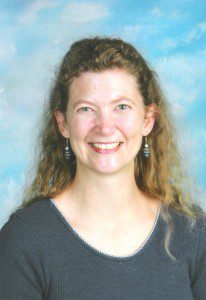 Cathy ter Weele – Youth Chorale Director
A Culpeper resident and mother of four children, Cathy has been singing with the Blue Ridge Chorale for eight years. She holds a Bachelors of Music Education degree from Shenandoah Conservatory, where she graduated Magna cum Laude. She has toured across Europe with musical groups, and is a frequent soloist for the Chorale. Cathy is a full-time music teacher in the Culpeper Schools.
---
Caleb Ballew – Youth Chorale Accompanist
Although still a high school student, Caleb has accompanied our Youth Chorale since 2009. In addition to working with our Youth Chorale, and at times accompanying the Chorale itself, Caleb frequently plays for church and public school activities.
---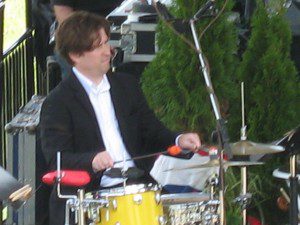 Joe Whitesides – Percussionist
Joe frequently accompanies the Chorale in many styles of music and brings a wide range and depth of experience to our concerts. Since 1981 he has performed with several rock, funk and jazz groups and continues to play regularly in the region. From 1989 to 1993 Joe performed with Virginia Tech's New Virginians touring show as percussionist. From 2000 to 2005 he served as Drum Instructor to the award-winning Chancellor High School marching band program in Spotsylvania, VA. He has also played in the pit orchestra for theater groups including the Elden Street Player, Middleburg Players, Hill School and Foxcroft School. By day, Joe heads Operations for Hoppmann Audiovisual, a leading regional technology contractor.