Beautiful Spring Flowers!
March 6th, 2012 | Posted by in
Uncategorized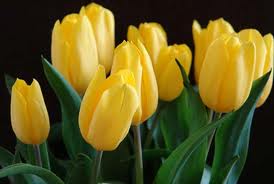 The Blue Ridge Chorale is raising some much-needed funds by taking orders for spring flowers: white Easter lilies, brightly colored tulips or fragrant hyacinths, blooming in 6" pots.  These plants are grown locally, at Battlefield Farms of Rapidan. The cost is $8 per pot, and if you buy 7, you will get one additional pot for free!  These lovely blooming plants make wonderful decorations for home and business and also are gracious springtime gifts. And, the tulips and hyacinths can be planted outdoors to bloom for many more years!
Orders are due by March 19th, and delivery will be early in the week of March 26th.   Call 540-222-5565 or 540-948-4573 to order flowers.
You can follow any responses to this entry through the RSS 2.0 Both comments and pings are currently closed.